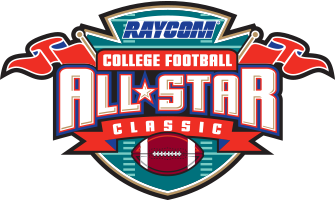 In just a couple of hours Casey Brockman and Roderick Tomlin will take the field in Montgomery, Alabama for the 2013 Raycom Bowl. The game will broadcast live on CBS Sports Network. Throughout the week scouts were present to witness, what we heard were, good workouts from the Murray State duo, especially Casey Brockman.
This would be quite the stage for Casey and Roderick to showcase their ability in front of a national audience.
Later tonight, at 7:30, the Racer basketball team will take the court against the 2nd best team in the west division of the OVC.
With a win over SIU-Edwardsville, Murray State could put themselves 3 games ahead in the division a
nd in the drivers seat for a double bye in the conference tournament.
As always let us take a look at some of the monumental losses and wins this opponent has had this season:
They beat a team called the "Leathernecks" by 12 but then a few weeks later lost to them by 15.
November 20th was a magical night for
Jeff Bidwell, the nations biggest SIU fan
, as he got to watch the Saluki's thump SIU-E by 16.
The least intimidating student section you'll ever see at the D-1 level
Just like EIU, they also lost to the Texas Pan-American Broncs by double-digits. Some OVC killers those Broncs are.
The Cougars biggest win this season was a 6 point loss to EKU in Richmond, Kentucky. SIU-E kept the game close and within striking distance by having 4 players in double-figures.
Unfortunately for them, Mike DiNunno had a double-double with 17 points and 10 "F--- You's."
SIU-E is coming off back to back wins over D-1 opponents for the first time this season. One more and that's called a winning streak.
With the game being in the CFSB Center and the Cougars opponent being Murray State, I see a loss on SIU-E's horizon.
Final Score: Murray State 77 SIU-E 60