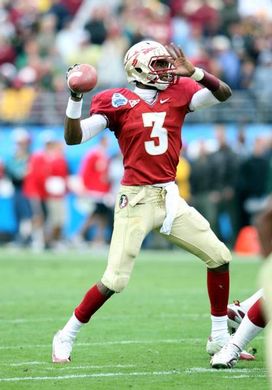 EJ Manuel, Florida State's Quarterback, was held out of a scrimmage today for, what is said to be, precautionary reasons and is reportedly in a walking boot.
We're still 18 days away from playing the Seminoles and losing their starting QB doesn't mean the Racer's will now have a chance. If you are going to lose by multiple touchdowns you want it to be with their best team anyways, so hopefully EJ is okay.
Updates on Manuel will be provided as they come in.